TRSA to Revamp Website, Requests Opinions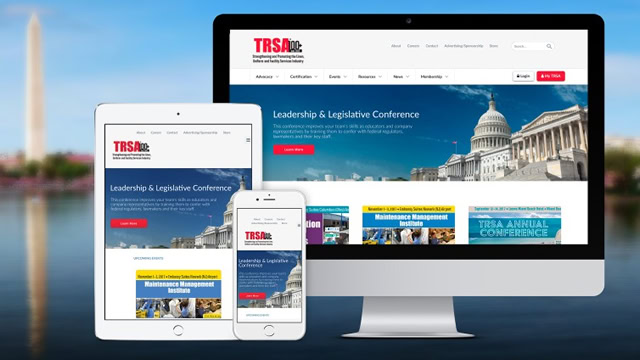 TRSA's website for linen, uniform and facility services professionals (www.TRSA.org), where you get industry information and interact with the association, is about to be updated. A survey is underway to determine how it should be improved. You're encouraged to motor through this two-minute checkbox questionnaire to succinctly report your typical use of the site and suggest what else you would like to see it accomplish for you.
Accessed most by users are news reports and TRSA professional-development information/registration pages (education and networking events, online and in-person). But hundreds more pages are consulted to take advantage of TRSA advocacy, certification, research and other tools to perform a variety of everyday business functions, including production, sales, human resources, safety and more.
"The survey questions are a short list of the site's major features and tasks you perform," said Susie Jackson, TRSA senior director of marketing communications. "You check off whether you use the site for these frequently, infrequently or not at all. You can also write in other suggestions about what else you would like to see on the site. Providing this input will lead to a better member experience. We can improve the website for you and your company with better industry information and enable you to access the site content faster."
Interested parties may also request to be included in a usability interview with TRSA's web developers to provide more details on how the site could become more useful to industry professionals in tackling their work duties.