UHF RFID: Measure Your ROI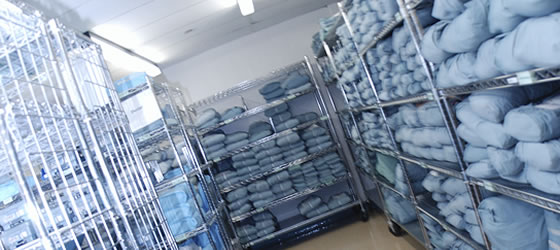 TRSA recently hosted a webinar on chipping garments and other linen, uniform and facility services industry items with two knowledgeable associate member company executives, as well as an operator.
The webinar was titled, "Improve Your Bottom Line with UHF RFID Technology." The hour-long presentation featured Tom Abbett, North American sales director, Positek RFID; Robert Tye, international sales manager, ABS Laundry Business Solutions; and Jim Vaudreuil, CEO, Huebsch Services.
The webinar kicked off by recapping the basics of UHF RFID technology, including the types of tags, and the items that they can be attached to, including mats and garments. A discussion of various areas of the laundry plant that are ideal for scanning chipped goods followed.
The return on investment (ROI) for installing chips in your goods comes from the following areas:
Increased stock circulation – customers don't pay for products they don't need and laundries can utilize stock to service other customers
Reduced labor and costs – no manual soil count required, understand exactly where products are at in the production cycle to make informed decisions and validate each delivery has the correct products
Identify best product cost versus product life cycle – make informed choices based on purchase price versus average life cycle

TRSA recently launched an on-demand learning library that will allow you to "live stream" all of the association's webinars. TRSA members can purchase webinars, and other training and educational resources at a reduced member price. Click here to visit TRSA's On-Demand Learning portal to view this webinar and more.
TRSA's next webinar presentation, titled "Hygienically Clean Food Service/Safety Certifications: A Guide to HACCP Programming for your Plant," is slated for Wednesday, April 26, from 2-3 p.m. EST. The webinar presentation is sponsored by Monarch Brands. Registration is free for TRSA members. Click here to sign up for this webinar.