Up To Date and Cupron Strike Exclusive Partnership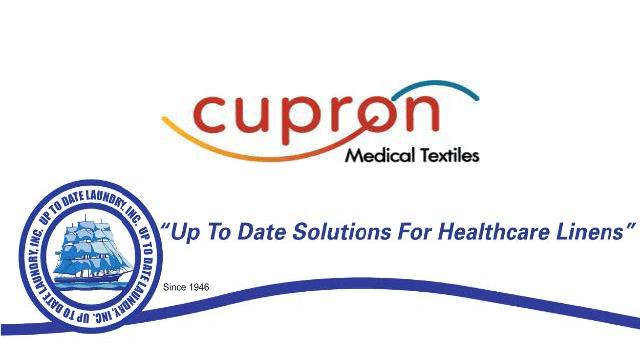 Cupron Inc., Richmond, VA, and Up To Date Laundry, Baltimore, recently announced an exclusive agreement to offer Cupron Medical Textiles to Up To Date's healthcare customers in Maryland, Delaware and Washington, DC, according to a news release.
"We are excited to partner with Up To Date to offer our copper linens in their service areas," said Chris Andrews, CEO of Cupron. "Mark (Carter) and his team are top-notch operators and Cupron will continue to add partners in key markets across the country."
Mark Carter, president of Up To Date Laundry, added that, "Healthcare providers are increasingly asking for innovative solutions that help them improve patient safety. We did our due diligence and selected Cupron as our partner in this important initiative."
Cupron's copper linens are continuously active and can provide an extra layer of protection when added to a robust infection prevention protocol, the release noted. A growing portfolio of peer-reviewed outcomes studies show that replacing regular patient linens with Cupron's copper linens reduces the incidence of healthcare-associated infections in acute-care hospitals, according to the release.
For more information, visit www.cupron.com.